Modern Pics - Life-Style, Music, Events 646.543-4678 ModernPics[at]gmail[dot]com
Thursday, April 3, 2008
Winger Shoot - Crash Mansion 03/14/08 (MP) ModernPics.com
Click here to see the shoot!
Rock on!
Dave Safley
(MP) ModernPics
http://www.ModernPics.com
http://www.MySpace.com/modernpics
Tuesday, April 1, 2008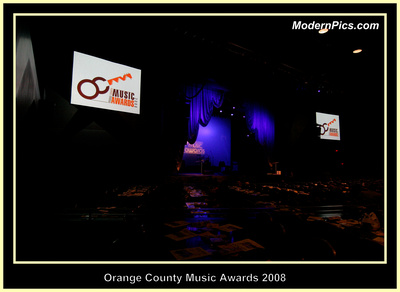 OCMA 2008 at the Grove Theater in Anaheim Ca. on 03/29/08
See pics of the show:
Camera 1 and Camera 2 shoot pics click here
Next shoot we will post online is our Winger shoot at Crash Mansion LA.

We will also be posting the Irish "Rose of Tralee" shoot , stay tuned!
Met a LOT of great people this year and we hope you all enjoyed the show and supporting local music.
A special person we met was
Jeanne Rice
, It was an amazing thing to meet such a talented photographer. And what a wonderful kind person she is!
Please visit her web site at:
http://www.ImagesThatRock.com
She needs your help!
You may buy her work and help with her recovery at:
The Rock and Roll Emporium HB
Rock on!
Dave
(MP) ModernPics
http://www.ModernPics.com
http://www.MySpace.com/modernpics
For all pics of the event:
Camera 1, Camera 2 and Camera 3 shoot pics click here
2008 ORANGE COUNTY MUSIC AWARDS NOMINEES
Best Song
Gary Tole
Bayadera
Jonathan Blake
Jessica Callahan
Marliese
Best Alternative
Bayadera
Half Past Two
Sleepless Me
Alpha Prevail
Sipo
Best Male
Derrick Oshana
Rob Steffen
Luke Boor
Jonathan Blake
Ryan Whitney
Best Female
Kelly Bibeau
Sarah Green
Jessica Callahan
Vanessa Zarate
Robin Lore
Best Pop Rock
Brightmillion
Corday
Logan Coates
Eric Macek
Lunar Fiction
Best High School
Marliese
The Jakes
The Bolts
Icebreakers
Melissa K
Best Jazz
Present Tense
Rare Form Band
Gabriel Oscar Rosati
Dave Cross
Cris Barber
Best Instrumental
Skyrise
Jesse Batiuk
Don Brennan
Evan Stone
Sherman Fowler
Best Surf
The Reventlos
Tequila Worms
Mai Tais
Ten or more
Steve Morrison
Best R and B
Lara Janine
Chase Allen
Lafelle
Jimi E
Justis Kao
Best Country
Darenda Owens
Fertitta and McClintock
Peter Brandon
Michael Ubaldini
Daniel Kristof
Best Classic Rock
Good Deal
Ugly Sons
Shawn Jones
Unit 287
Barela
Best Indie
Chris Paul Overall
Little White Lie
Breech
Feel The Fall
Chap Edward
Best Folk
Ryan Cappelle
AJ and CPO
Modern Subject
John Troy
Marianne Keith
Best Electronic
Dead Amps
Robbie Reverb
DJ Cool Hand
Romak and the Space Pirates
MOS Project
Best Punk
Longway
Blacktop Idol
Barely Legal
Mystery Hangup
Ten Thirteen
Best Blues
Havana-Indio Band
Connie Rae
Laurie Morvan
Pamela G
Blue Dice
Best Metal
House of Darkness
Sacred Storm
Burning Dragon
Warpig
Fluffy Little Bunnies
Best Rock
March
Union of Saints
Deccatree
Stereofix
Chapel of Thieves
Best Hip Hop
Epic
Loose Logic
L
Tyron Jackson
Brawdcast
Revenge
Best Urban
Mic Moses and C4mula
Short Dawg
Epademik
Renegades
Ben Franklin
Best International
Juan Coronado- Canada
Terj Lie-Norway
A Certain Symmetry-Canada
Anthill-Canada
Broomfiller-Canada
Best Out of County
Jettson
Austin Law
A Living Daylight
Britney Elizabeth
Renny Jones
Best Hard Rock
Damage
The Warned
Fight Your Friends
Dub Scouts
Star Off Machine
Best Swing
Gary Tole
Savage City
Big Papa and the TCB
Sugah Daddy
Sweet Chariot
Best Live Acoustic Band
AJ DeGrasse
Craic Haus
Connie Rae
Fertitta & McClintock
The Fallen Stars
Jonathan Blake Band
Best Live Electric Band
Hollowell
Star Off Machine
Franki Doll and the Broken Toys
Peter Brandon
AJ Degrasse
Best Live Acoustic Female
Corday
Marianne Keith
Robin Lore
J'Nae
Jessica Callahan
Sarah Green
Best Live Acoustic Male
Erick Macek
AJ DeGrasse
Levi Larkin
Michael Ubaldini
John Troy
Nam Ninja
Jonathan Blake
We just wanted to thank everyone for supporting the OCMAs and we hope you enjoyed the show!
OCMA's works hard all year to give musicians an opportunity to get some exposure.
Congratulations to all the winning bands, nominees and performers for representing Orange County.
It certainly isn't about whether you take home an award; it's about taking the next step of your musical careers.
It's a chance to promote yourselves,make new connections and use our resources to get a good paying gig the next time you're trying to book your band at a venue.
We are just a springboard to the next level! Thanks again to our numerous sponsors who helped us with the production of the show.
We could not sustain a show of this level without your generous dollars and support.
If you liked what you experienced at our show this year, we certainly encourage you
to join us again next year!
The Orange County Music Awards is proud to present its seventh annual music awards show that gives emerging artists a voice in the local "OC" music scene.
The OCMAs were the first to help promote local musicians and to showcase the mass musical talent found in the community.
Don't be fooled by any other imitations, the OCMAs rock!
Much like the Grammy's the OCMAs are designed to showcase and award talent found in all musical genres.
Performances at the awards show will feature a few winners from last year's categories.
Over 25 awards will be handed out to winners representing everything from "Best Pop Rock" to "Best Jazz."
The OCMAs also like to recognize businesses and supporters of Orange County music
by inviting them to participate in the event.
The awards show is about bringing people and community together to celebrate the diversity of music found right in our own backyard.
*** Stay tuned our shoot of this years OCMA's 2008 camera one will be up later today!
Rock on,
Dave
(MP) ModernPics
http://www.ModernPics.com
http://www.MySpace.com/modernpics